Event Booking
I have over 16 years of experience in Middle Eastern Dance, and I would be glad to bring my know-how and verve to your special event!
I am trained in three styles (Cabaret/classical, Tribal, and Tribal Fusion) so I can stylize the performance to fit your requests: traditional, rock, jazzy, gothic, or many variations in between.
I can customize performances for events, or arrange a workshop party. Bellydance is a wonderful, empowering way to get fit and have fun. A mini-lesson (or full lesson!) for all your guests is a great way to bond, loosen up, and have an outrageously good time.
Contact me via email to inquire about performing at:
Weddings
Birthday parties
Retirement parties
Bachelorette parties (ask about a workshop party to get all the girls involved!)
Anniversary parties
Restaurants
Artistic events
and more!
No private shows or bachelor parties.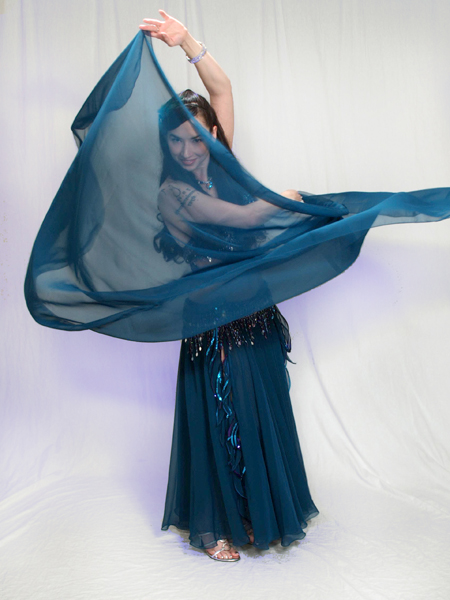 I will need the following:
Sound system that accepts CDs or an iPod
Smooth, clean floor
Changing room (i.e. bathroom with a lock... not behind a screen!
For your quote, please let me know:
Location
Event type
Number of guests
Dimensions of performance space
Requested style (optional)